Home > Community Service
Community Service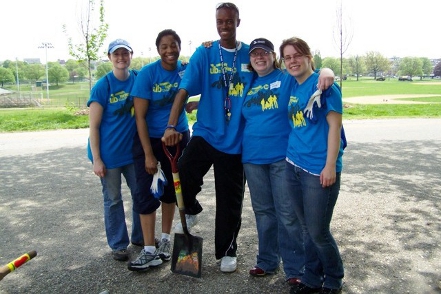 Ib and former University of Baltimore colleagues bond during Community Service Day UB 2008 after weeding and mulching at Patterson Park, Baltimore, Maryland.
Midtown Academy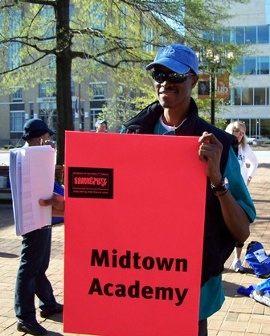 Ib was Team Leader during Community Service Day UB 2009. They did weeding and cleaning at the Midtown Academy—a public K-8 charter school.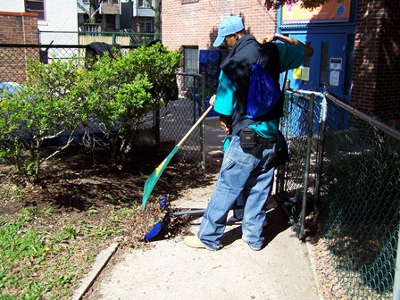 At the Midtown Academy, "parent engagement in student achievement is at the core of Midtown's mission."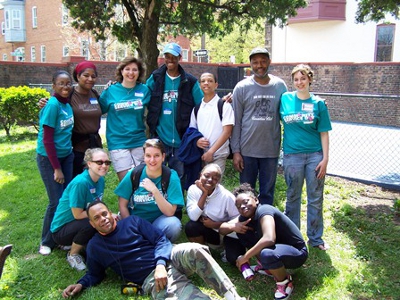 Ib, his wonderful team, and other volunteers pose for a photo after a day of service at the Midtown Academy.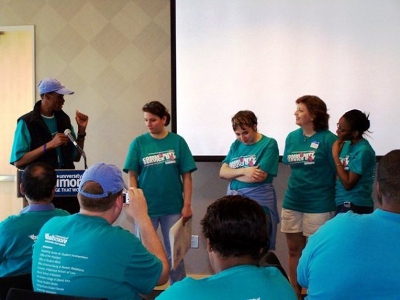 Ib introduces his team during a post community service reception at the University of Baltimore.
USS Constellation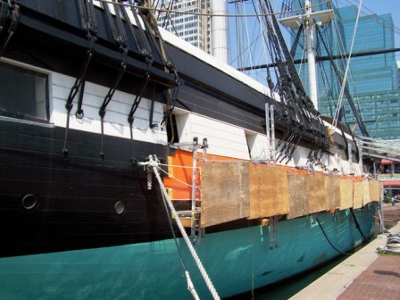 In 2008, Ib dedicated 20 hours of community service helping to renovate the historic USS Constellation at Baltimore's renowned Inner Harbor.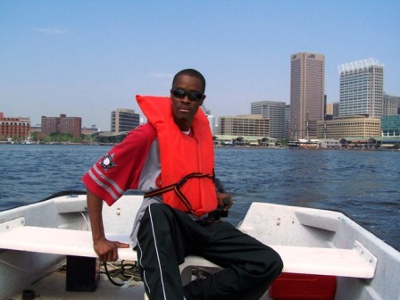 Ibrahim motors a boat across the Inner Harbor for supplies to repair the hull of the USS Constellation.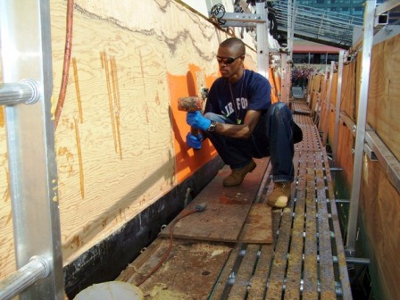 A cross section of the hull of the USS Constellation was badly damaged and had to be repaired.
Patterson Park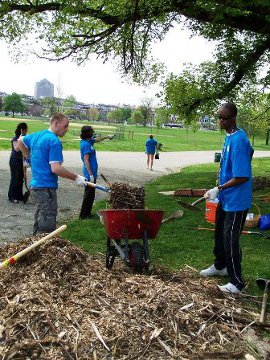 Weeding, mulching and performing other tasks at Patterson Park during UB Community Service Day in 2008. Patterson Park is one of the oldest public parks in Baltimore, which also has some unique history dating back to the War of 1812.
March of Dimes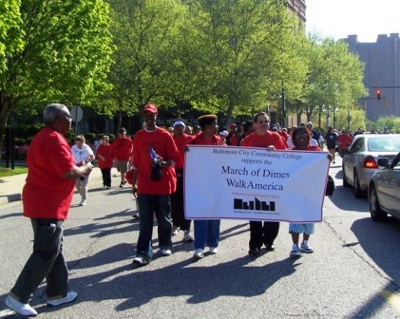 In 2007, Ibrahim helped raise funds for March of Dimes. He then joined Baltimore City Community College (BCCC) President Dr. Carolane Williams, staff and fellow schoolmates to participate in a march that raises awareness and funds to help save babies.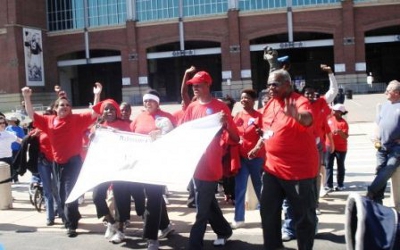 An energetic BCCC team ends the March of Dimes in jubilation.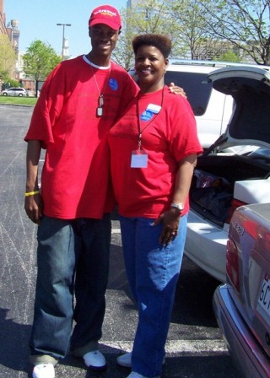 Ibrahim and BCCC President Dr. Carolane Williams after the March of Dimes.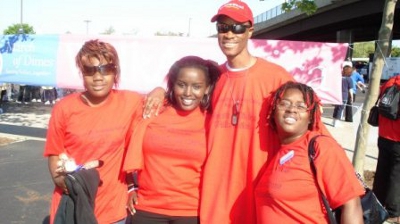 Ibrahim and former BCCC schoolmates bond yet again as the March of Dimes comes to a close.
---
Last updated: July 22, 2013
Connect with Ib

Get in touch!
You, like all of us, choose what we want to do with our lives: (1) we can either pursue selfish interests in getting others to serve us; or, (2) we can decide that we will be of service to others. You have obviously chosen the latter and, consequently, will be forever blessed for it. Keep up the good work!
— Carolane Williams, President, Baltimore City Community College.